1. Neals Yard
Tucked away down a tiny side street in Seven Dials is Neal's Yard, one of London's prettiest streets. It's easy to miss, but it would be unfortunate if you did. Inside this little enclave, you can get everything from pizza to pedicures… and every business is committed to sustainable and ethical commercial practices.
2. The Royal Opera House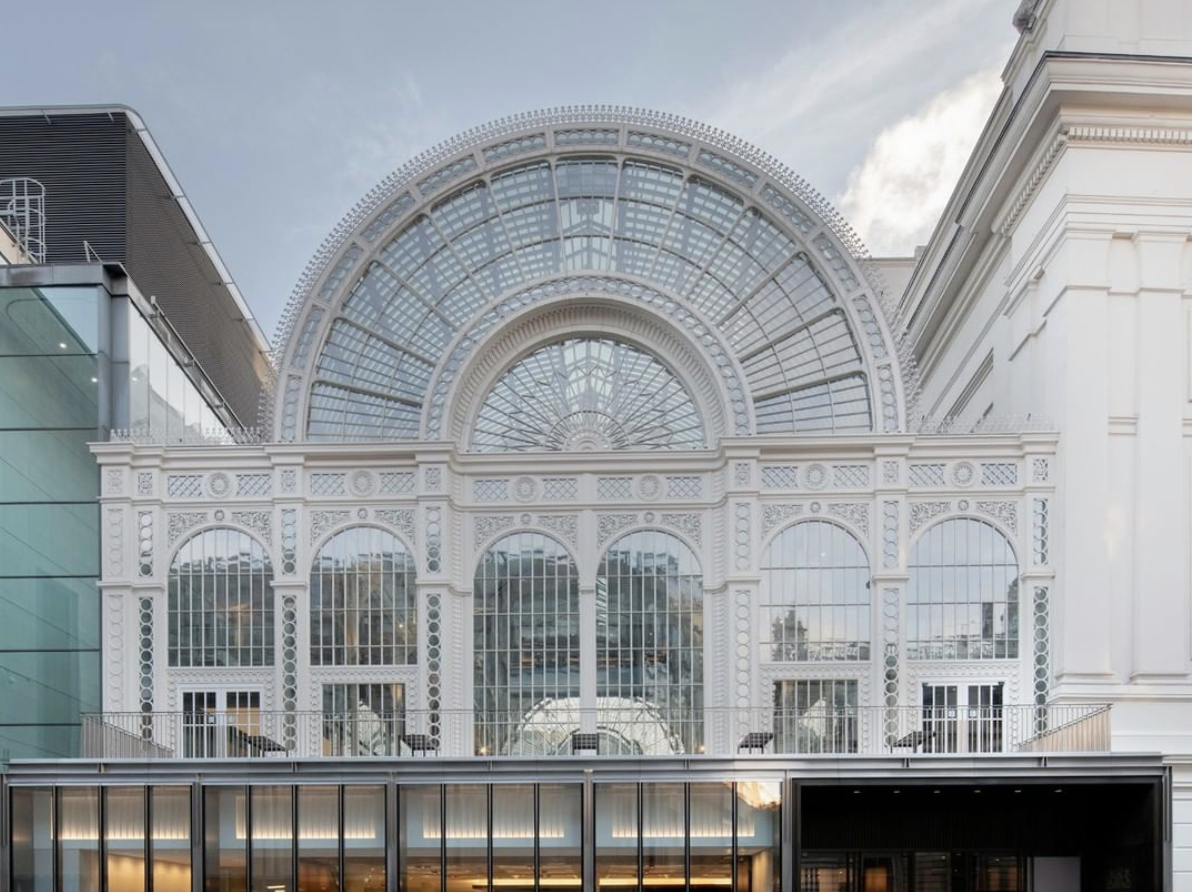 It's impossible to wander through Covent Garden without gazing up at the Royal Opera House. And, really, is there any classier way to spend the evening than by being serenaded by some of the best names in the business? You'll find world-renowned shows, a lively atmosphere and beautiful architecture. Not only can you watch some opera or ballet at the ROH, but you can also check out the restaurant, cafe, shop and rooftop terrace for a fully-planned evening in London's cultural capital. If you find yourself in the area on a Sunday afternoon and without a ticket, you can still visit the building for some free music and activities. Bow St, Covent Garden, London WC2E 9DD
3. London Transport Museum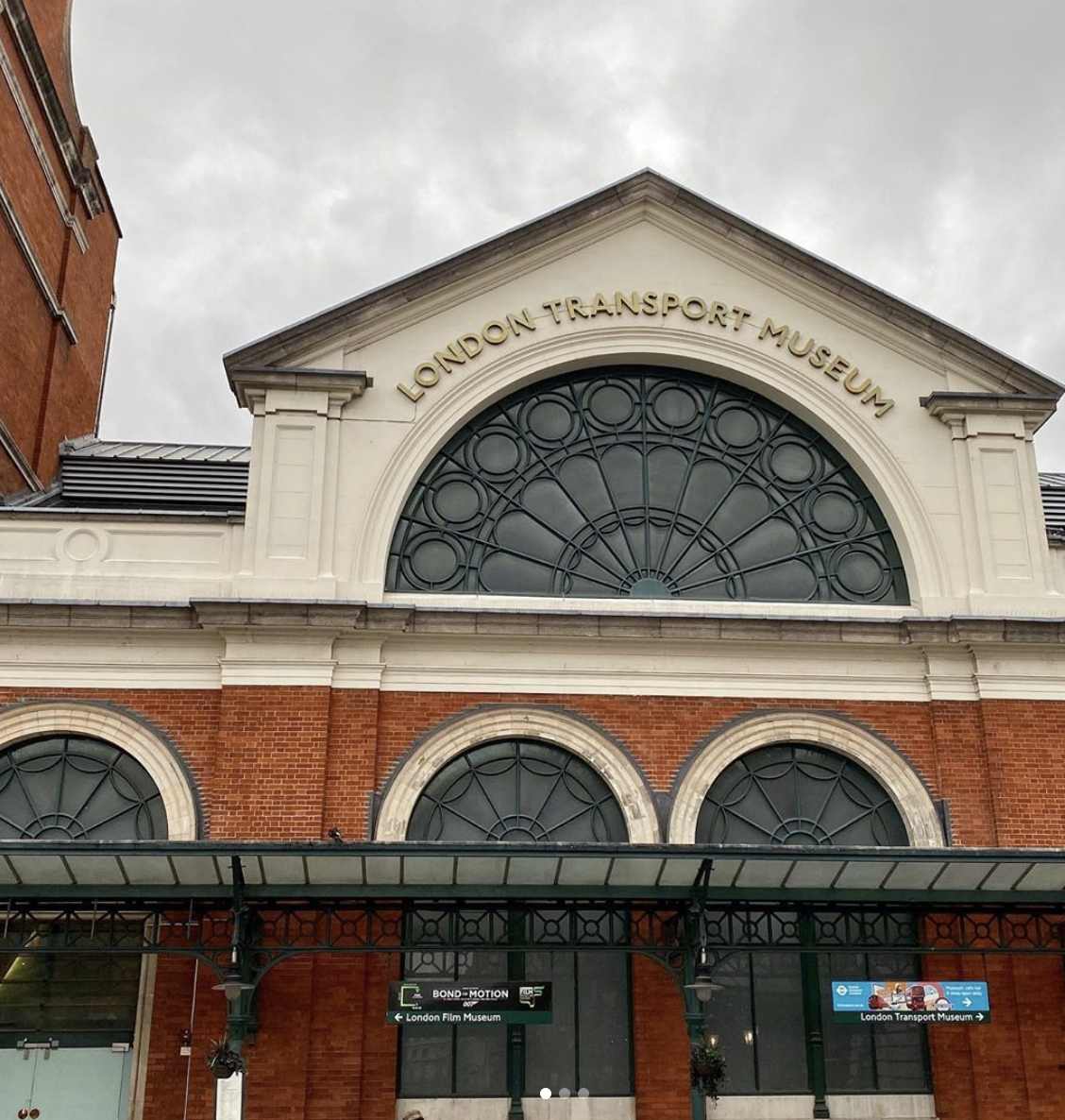 This Covent Garden museum memorialises the many ways Londoners have schlepped across the city over the last century. Embrace your inner transit nerd, and don't miss the gift shop, which gives you the chance to spritz up your living room with some classic tube moquette. Adult tickets are £16.50, kids go free! More info here.
4. Afternoon Tea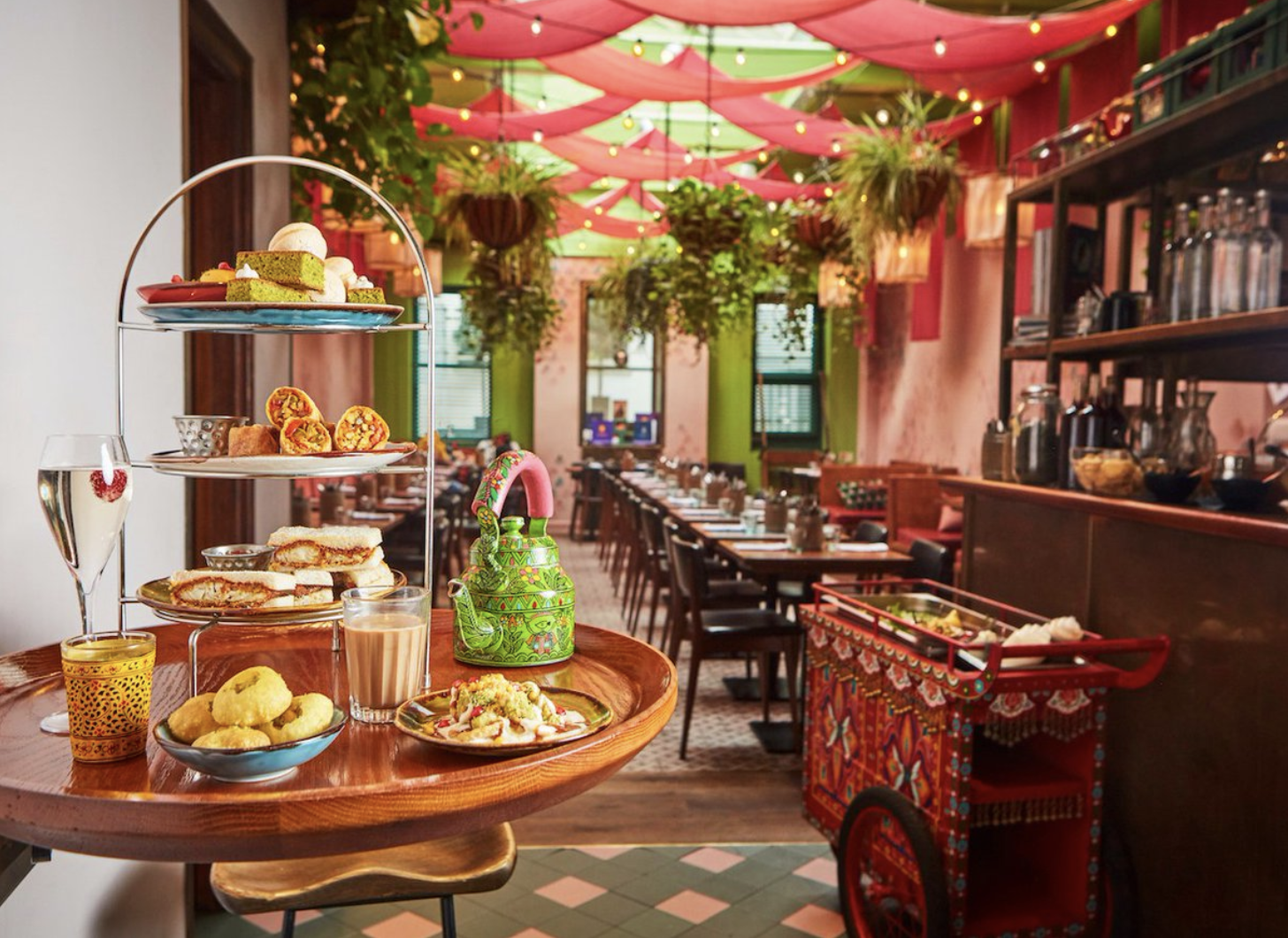 Covent Garden offers an incredible range of places to go for afternoon tea, some of our favourites include Cinnamon Bazaar's Indian Inspired Afternoon Tea Cinnamon Bazaar who have recently launched the 'Traders High Tea', an Indian-influenced afternoon tea that, like the restaurant itself, has been inspired by the bazaars and spice markets of India. For those who fancy a more alcohol-themed afternoon tea, you can visit Boulevard Brassiere Tuck into a selection of sarnies and scones, as well as a cheeky glass of Champagne to wash it all down.
5. Markets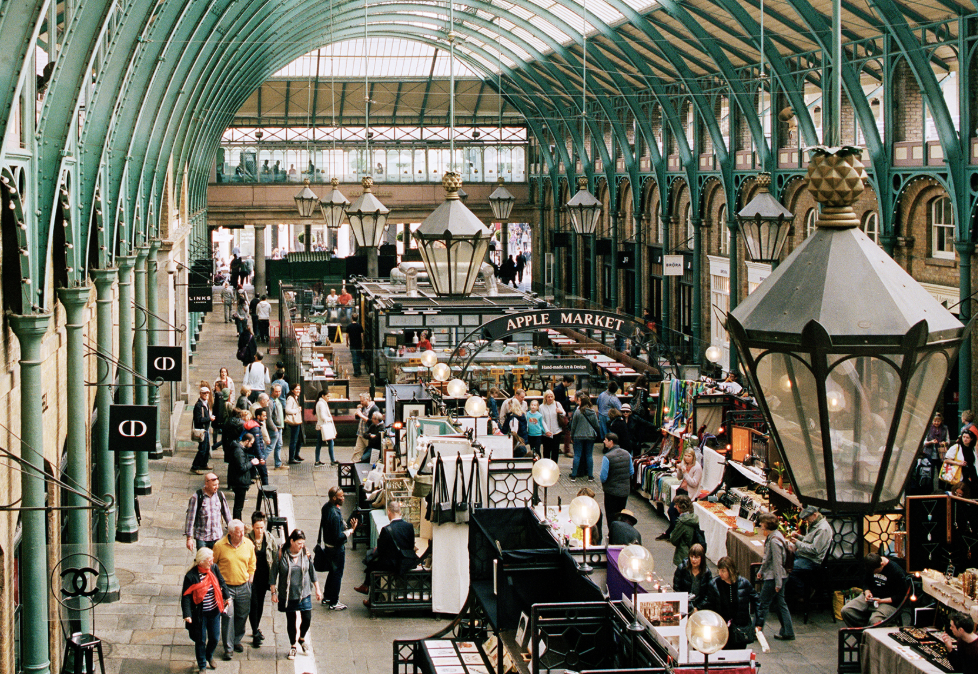 Covent Garden is home to two fantastic markets, The Apple Market and The Jubilee Market. The Apple Market houses around forty market stalls under the covered part of the famous Inigo Jones designed market. Traders sell a variety of quality goods: antiques, craft items, pictures and handmade clothing so it's a great place to find gifts. The Jubilee Market has a wide variety of eclectic arts and crafts stalls, from jewellery and clothing to antiques and general market items spread over three different markets during the week.