Plug into one of these design podcasts for insightful chats with leading designers, artists and architects offering in depth conversations with some of the industry's brightest minds.
1. On Design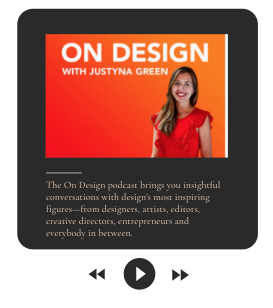 The On Design podcast brings you insightful conversations with design's most inspiring figures—from designers, artists, editors, creative directors, entrepreneurs and everybody in between.
https://ondesignpodcast.com/
2. Material Matters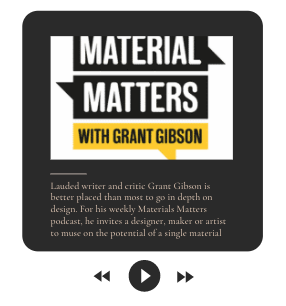 Lauded writer and critic Grant Gibson is better placed than most to go in depth on design. For his weekly Materials Matters podcast, he invites a designer, maker or artist to muse on the potential of a single material.
https://podcasts.apple.com/za/podcast/material-matters-with-grant-gibson
3. Another Architeture Podcast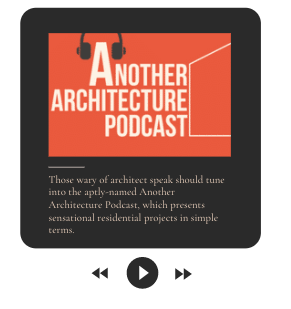 Those wary of architect speak should tune into the aptly-named Another Architecture Podcast, which presents sensational residential projects in simple terms.
https://ondesignpodcast.com/
4. The Couch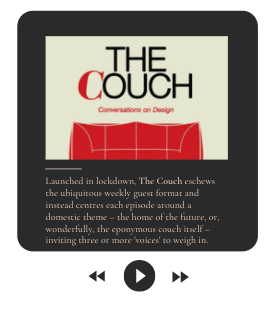 Launched in lockdown, The Couch eschews the ubiquitous weekly guest format and instead centres each episode around a domestic theme – the home of the future, or, wonderfully, the eponymous couch itself – inviting three or more 'voices' to weigh in.
https://podcasts.apple.com/it/podcast/the-couch-conversations-on-design/id1511749756
5. Thought Starters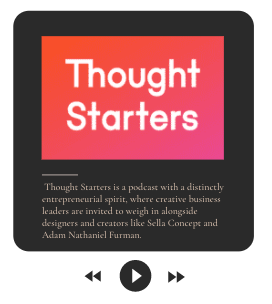 Thought Starters is a podcast with a distinctly entrepreneurial spirit, where creative business leaders are invited to weigh in alongside designers and creators like Sella Concept and Adam Nathaniel Furman.
https://whitecityplace.com/podcast/thought-starters
6. About Buildings & Cities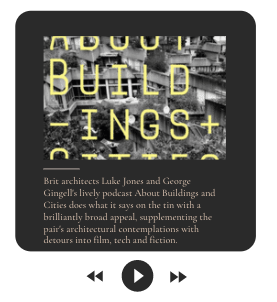 Brit architects Luke Jones and George Gingell's lively podcast About Buildings and Cities does what it says on the tin with a brilliantly broad appeal, supplementing the pair's architectural contemplations with detours into film, tech and fiction.
https://podcasts.apple.com/gb/podcast/about-buildings-cities/id1147205326